About Changing-Guard.com
Changing-Guard.com is not about us it is about you and people who enjoy military tradition and the pomp and ceremony that the British are so well known for around the world.
We, a small group of friends who have all served in HM Forces, decided in late 2012, to create a website that provided accurate, up to date information about all the Guard Mount ceremonies in London and information on other Military Ceremonial events.
Providing accurate and up to date information and responding to visitors enquires quickly, with easily understood answers is our mission.
In nutshell a place where visitors, with an interest in military ceremonial, could find answers to their questions without searching a myriad of website's.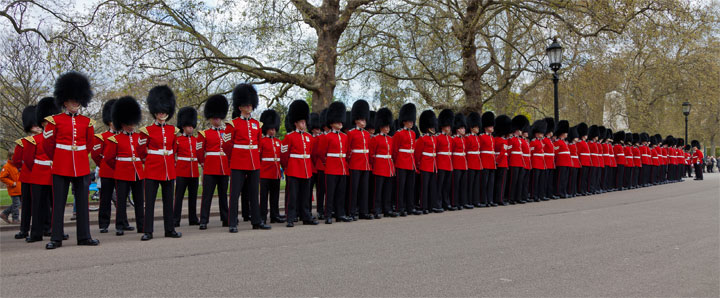 What You Will Find
What you will find at Changing Guard.com is a website, designed to be easily used, that brings together information from the British Army, our personnel experiences and the input of friends with an interest in military ceremonial.
What You Will Not Find
What you will not find on Changing-Guard.com is corporate jargon, stockholders reports or premium pages.
Getting In Touch
The quickest way to get in touch with Changing-Guard.com is by using the contact form.
We endeavour to respond to queries within 24 hours but ask you to be a little patient as we receive a lot of requests for information.
Here are a few of the responses from visitors who contacted us for information about Ceremonial Events and other things to do in London.
Whilst Changing-Guard.com does not sell any products we do rely on revenues from advertisers and commissions from affiliate programme's to cover hosting costs and enable us to continually update the site to improve the visitor experience.
How We Fund Our Website
Imaginative or surprising whatever you are looking for there are so many things to do in London and the UK. To help you find them Changing-Guard.com are pleased to be affiliated with both Viator and Visit Britain, whose website's are jam packed full of things to do in London.
We do receive a commission on bookings made through these organisations and additional revenue from Google Ads which help cover the costs of operating this website.
What People Say About Us
Email from: Bernard
Great!
It makes a pleasant change to encounter an organisation that does not filibuster, waffle, flag up lame and feeble excuses, blame someone else or simply just ignore constructive feedback.
Good to know that someone out three actually understands the spirit of TQM.
Good luck!

Email from: Yoyo Chan

Yes, certainly it is very helpful, thks a lot~ I'll have a lovely trip via in London.
Yours sincerly
Yoyo
Email from Lara

thanks a lot for your answer.
You have been very kind,
have a nice day
Lara
Email from: John Power
Re Changing of the Guard I am most appreciative of your comments which will help planning immensely.
Regards
John Power
Email from: Rob
Thanks for the information.
Regards,
Rob.
Email from: Jack
Thank you, that should assist in our planning process.
Jack
Email from: Winston
Hi Andy,
Thank you for your helpful info

Sent from my iPhone
Email from: Florence
Thanks a lot for your prompt reply! This is really helpful for my trip planning:)
Thanks & regards,
Florence

EMail from: M Garretson
You are very special to take so much of your time. I told my Travel Agent about you. One final, final question. At Westminster Abbey is it possible to attend services or the Organ Recital. If so, what is the time and cost?
Thanks again for everything!
Email from: Mike

I really appreciate that, it would be tragic to go into London to see this with the family over from the States and there be no musical support, I look forward to your mail hopefully confirming these dates.
Regards
Mike
Email from: Lois
Thank you so much for the info, Andy, very helpful.
Kind regards,
Lois
Email from: Catherine

Many thanks for your help.It is useful for me very much.
Best Regards
Catherine
Email from: Pedro
Thanks Andy!,
Appreciate your prompt response and information... looking forward to our visit!
OBP
Email from: Shelley
Thank you Andy for your very quick response! I will look at my calendar & plan for an even day & I did know about the Queens Life Guard. I appreciate your help. Shelley.
Email from: Denise
Thank you very much for your response.
Do you by chance know the schedule for changing of the guards at Windsor Castle for October 2013?
Thank you for your help.
Denise
Email from: Jenny
Thank you so much, Andy. It was great to get a reply all the way from London ? obviously excited about our trip in September from Australia.
Shared On FaceBook
Recommended by those who walk the walk.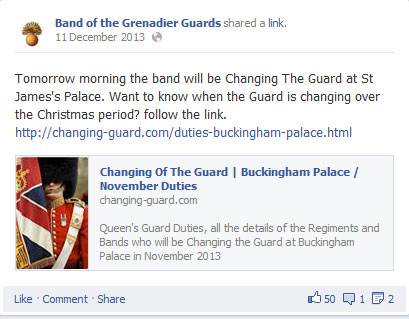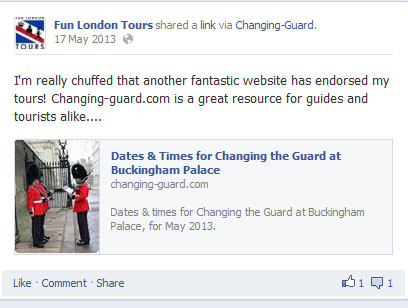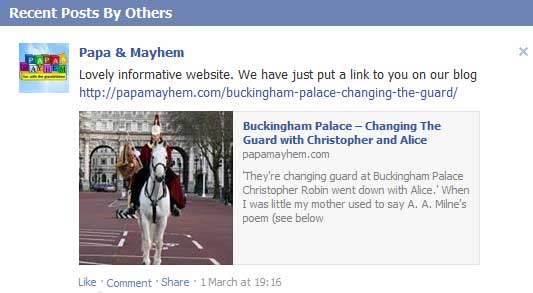 ---