News / Her Majesty The Queen Attends Standards Parade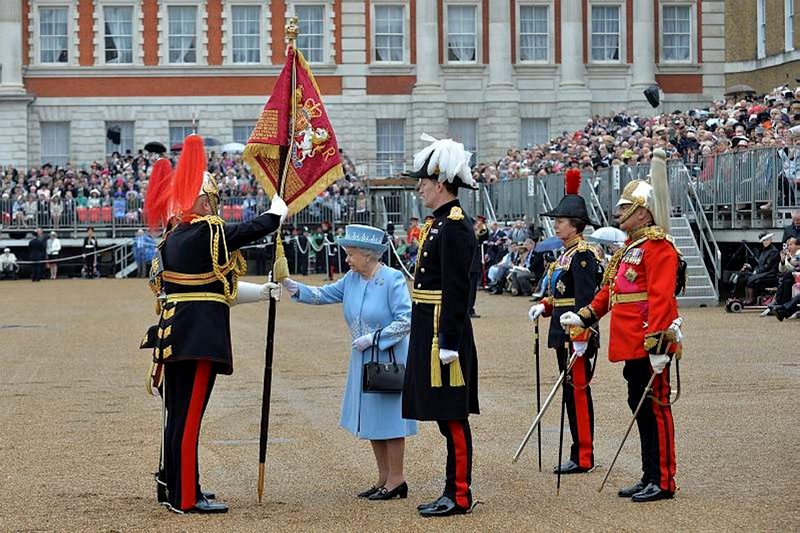 Published: 29th May 2014 .
Photographer: Sergeant Steve Blake RLC (Phot)
---
Her Majesty The Queen presented the Household Cavalry with new Standards on Wednesday 28th May.

The Standards and Colours of regiments in the British Army are the brightly coloured banners that were once used as a rallying point on the battlefield. In the modern era, past Battle Honours of each regiment are embroidered on the Standards in order to remind the officers and soldiers of the heritage of their Regiment.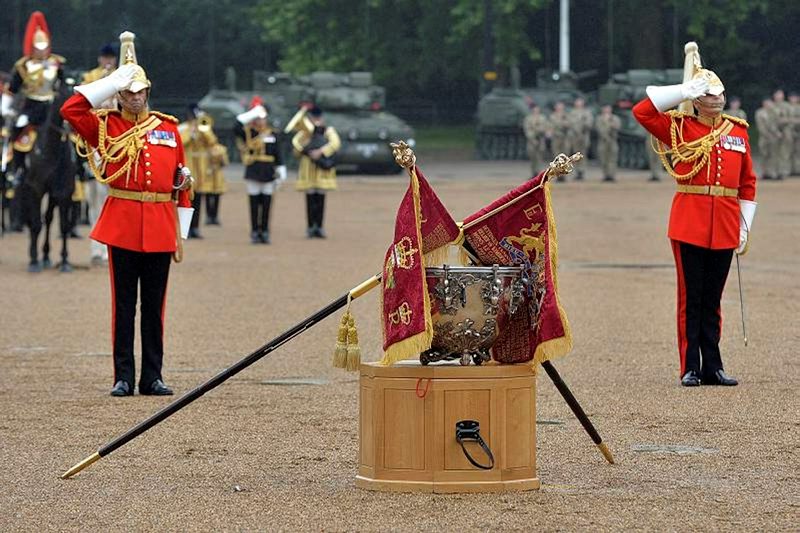 The Standards presented today act as a spiritual centre of the regiment for they bear the battle honours granted in commemoration of gallant deeds, enduring service, and sacrifice that the Household Cavalry has made over the past three and a half centuries. The Household Cavalry Regiment is extremely fortunate to be one of very few in the Army whose Standards are presented by the Monarch.

The day began with a spectacular procession down the Mall of 175 horses and cavalrymen from Knightsbridge Barracks, the Mounted Bands and Drum Horses of the Band of the Household Cavalry, and 100 of the Regiment?s operational comrades driving 32 armoured CVR(T) vehicles from Windsor.
On arrival on Horse Guards Parade, the Armoured Regiment and the Mounted Regiment formed up into positions on and around the square.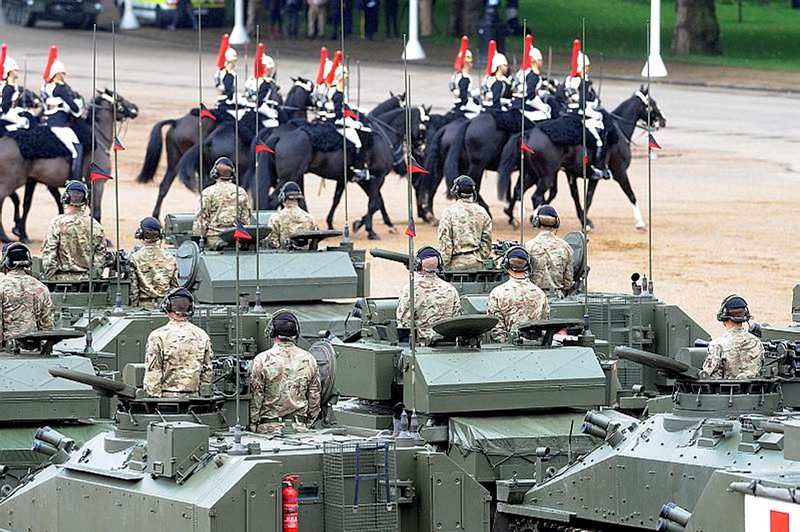 The stands were filled with 6,500 former serving members of the Cavalry, the Regiments? families, and friends. Also attending was Blues and Royals Captain, Prince Harry; His Royal Highness The Duke of Kent; and on the dais, Her Royal Highness Princess Anne, the Princess Royal and Colonel of the Blues and Royals.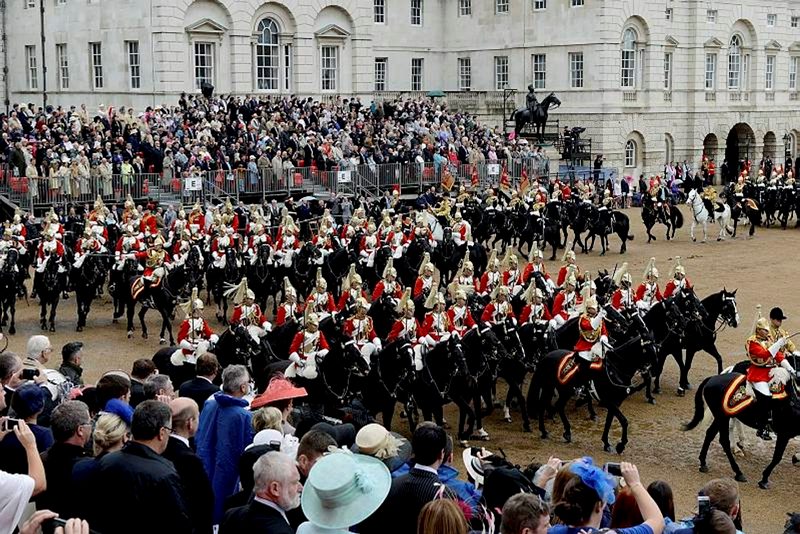 Once everything was in place, the outgoing Standards were trooped and removed from the parade.

Her Majesty The Queen and His Royal Highness The Duke of Edinburgh arrived by car and The Queen inspected the regiment before taking her position on the Dais. The Chaplain General then led a dedication service for the Standards, blessing each one, after which The Queen presented the new eight exquisitely embroidered silk and gold Standards