News / ANZAC Day Dawn Service in London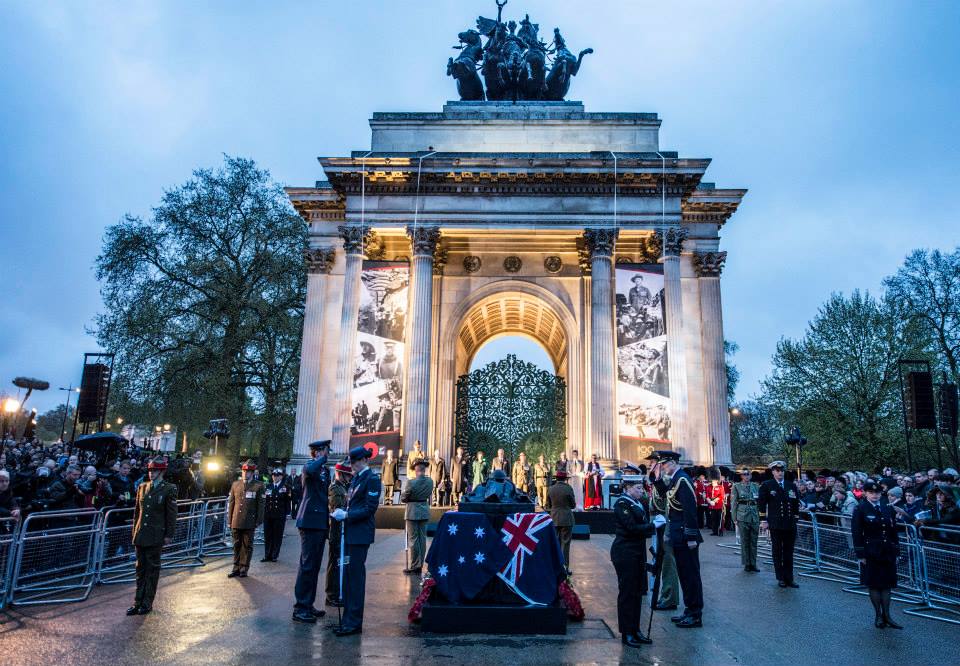 Published:25th April 2015
Photographers; Sergeant Rupert Frere RLC and Corporal Max Bryan RLC (Photo)

---
Record numbers have turned out for dawn services in Australia, New Zealand, Turkey, France and the UK to mark ANZAC Day and 100 years since the ill-fated military campaign at Gallipoli.
Here in London thousands made their way to Wellington Arch, where a poignant ANZAC Day service of commemoration and memorial took place as dawn broke over Hyde Park.
From the top of Wellington Arch the sounds of a didgeridoo and a pūtātara conch shell trumpet played a lament from the top of a floodlit Wellington Arch which was draped with banners illustrating scenes and personalities from the Gallipoli Campaign.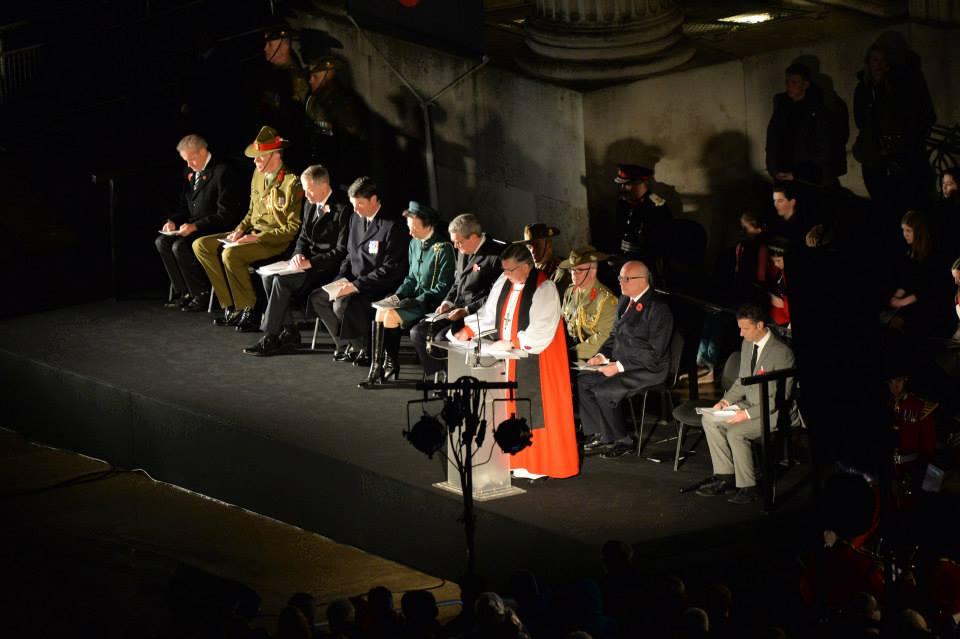 HRH The Princess Royal attended with Senator The Honourable George Brandis QC, Attorney General for Australia, and His Excellency The Right Honourable Sir Lockwood Smith, High Commissioner for New Zealand and representatives from the Australian and New Zealand Defence Forces.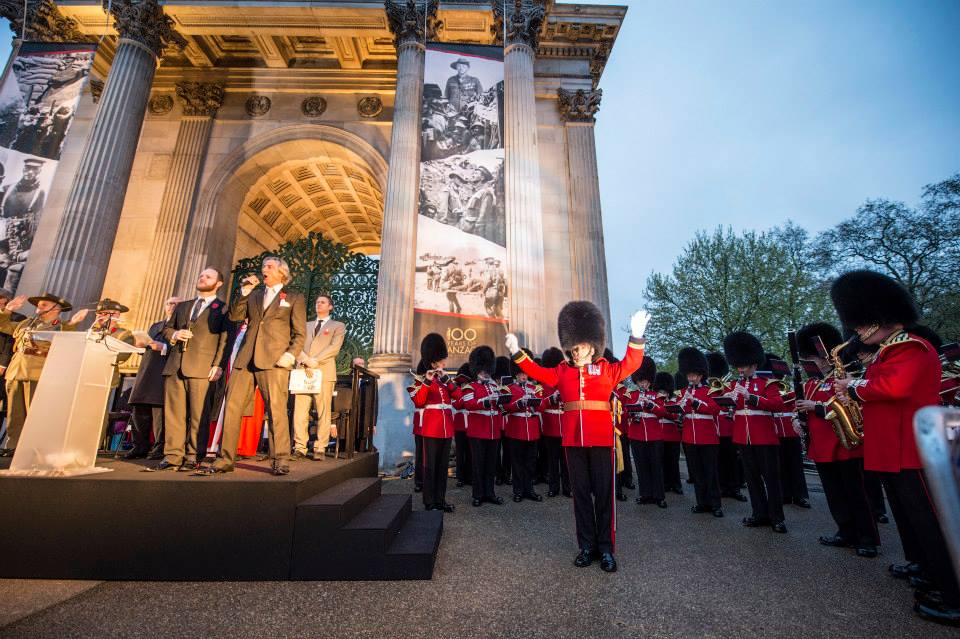 The Band of the Scots Guards, directed by Major Vernon Yates, played the hymn "Abide With Me" and the National Anthems of Great Britain, Australia and New Zealand, the latter arranged in both Maori and English.
From the roof of Wellington Arch, Musician Ben Beavis, 32, of the Band of the Grenadier Guards, a British soldier who was born in Australia, played the Last Post prior to a two minutes' silence, and then the Reveille.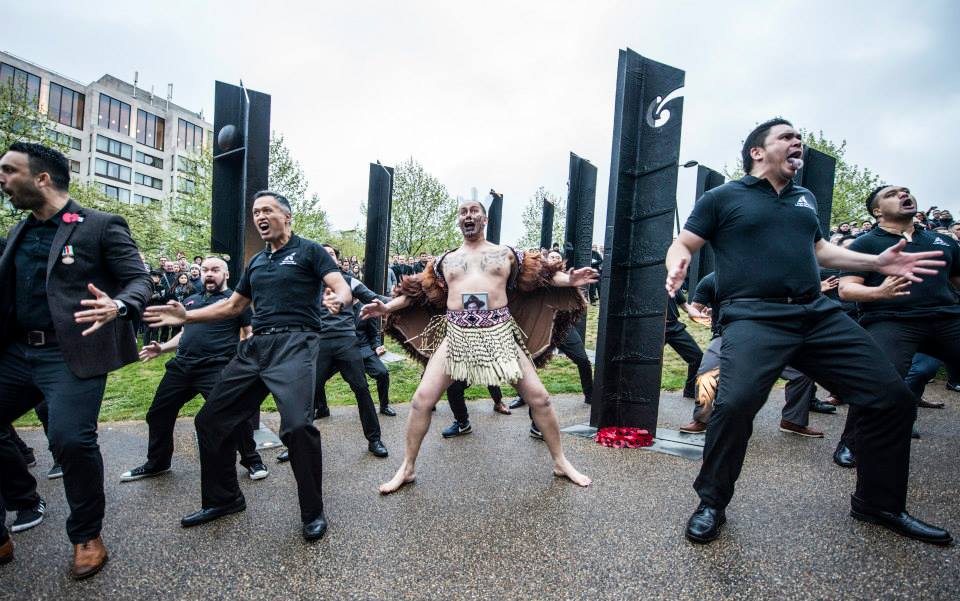 After the service a commemorative waiata (Maori song with actions), E Pari Ra was performed by a large number of New Zealanders in front of the New Zealand Memorial.
The poignant ANZAC Day service marked the 100th anniversary of the Dardanelle's campaign.
One of the First World War's most controversial military actions the The Dardanelle's campaign resulted in massive losses for both sides.
The Australians, New Zealanders, British, French, Newfoundlanders and Indians lost some 50,000 killed in Gallipoli. The Turkish forces lost 86,000.
Hundreds of thousands more on both sides had to be evacuated from the peninsula seriously wounded or suffering from disease and sickness.