News | Baroness Thatcher's Final Journey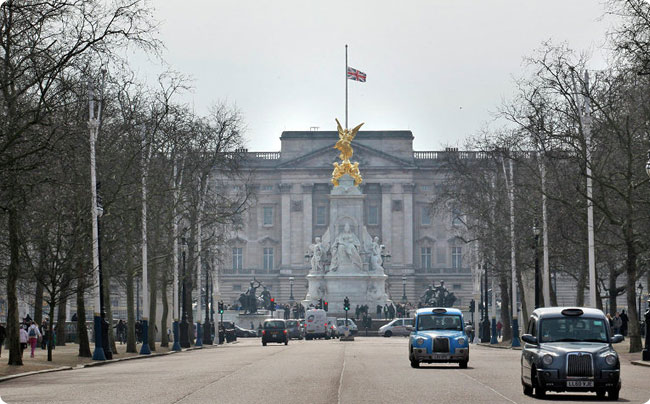 Published: 09 April 2013

A ceremonial funeral with military honours will take place next Wednesday for Baroness Thatcher.
The funeral service which will take place at St. Paul's Cathedral will be attended by Her Majesty the Queen, accompanied by the Duke of Edinburgh. Former Soviet leader Mikhail Gorbachev and Nancy Reagan, wife of former US President Ronald Reagan, are expected to lead a list of international mourners.

Next Wednesday, the streets will be cleared of traffic and the coffin will travel by hearse from the Chapel of St Mary Undercroft, in the Palace of Westminster, to the Church of St Clement Danes, the RAF Chapel, on the Strand.
At the church the coffin will be transferred to a gun carriage drawn by horses of the King?s Troop of the Royal Horse Artillery, the Queen?s ceremonial Saluting Battery.
The funeral cortege will pass up Whitehall, through Trafalgar Square, along the Strand, round Aldwych and then up Ludgate Hill to St Paul?s.

The route will lined by serving members of all three Armed Forces and members of the public who want to pay their respects to the 'Iron Lady'.
When the procession reaches the steps of St Paul?s it will be met by another military guard of honour and Chelsea pensioners.
After the official funeral ceremony there will be a separate private family service in Mortlake, South West London where Baroness Thatcher is to be cremated.
One of the dominant political figures of 20th century Britain, Margaret, Thatcher left the House of Commons in 1992. She was appointed a peeress in the House of Lords with the title of Baroness Thatcher of Kesteven.