News / Queen's Guards Fit For Duty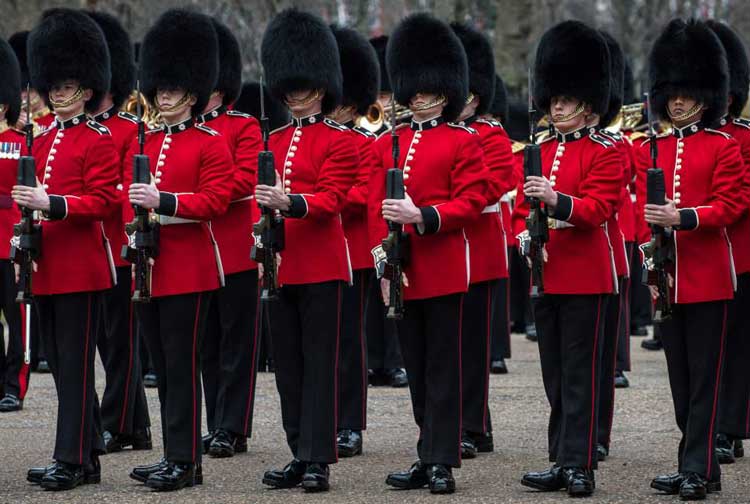 Published: 11th March 2015
Photographer; Sgt. Rupert Frere RLC

---
Today the British Army's Public Duties Incremental Companies and the Bands of the Household Division were subjected to rigorous scrutiny in the build up to the 2015 ceremonial season.
In the toughest test of their year the guards who in their iconic red tunics and bearskin caps epitomise British Military tradition have, to the relief of all, once more been judged fit for public duties.
All units undertaking ceremonial duties are subject to intense testing to ensure they are ready for the rigours and exactitude of the summer ceremonial season. Chief judge is the Major General Commanding The Household Division and London District, Major General Edward Smyth-Osbourne.?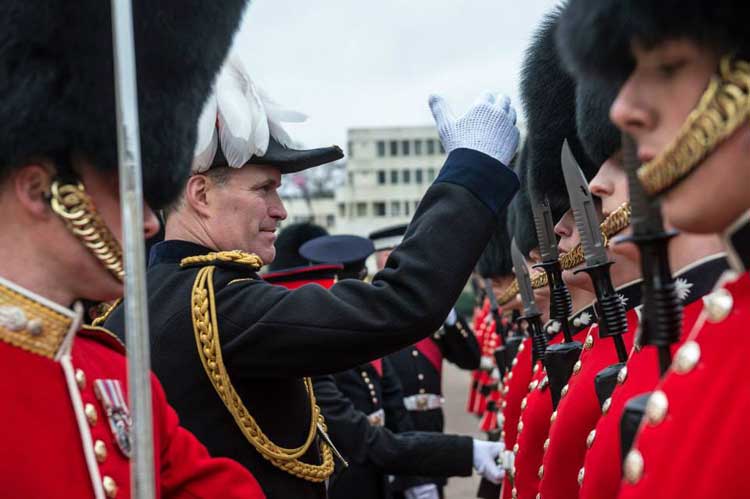 Ceremonial duties are physically and mentally rigorous, and the minute attention to details of appearance, uniform, weaponry and drill, impart a unique discipline which translates into frontline operational excellence.
Many of those soldiers on parade could face frontline deployment in the near future so today's inspection is about so much more than "looking good".?

The Bands, as well as accompanying military parades and events across the country, routinely play an important role in defence diplomacy overseas, so again for them today's inspection was demanding.?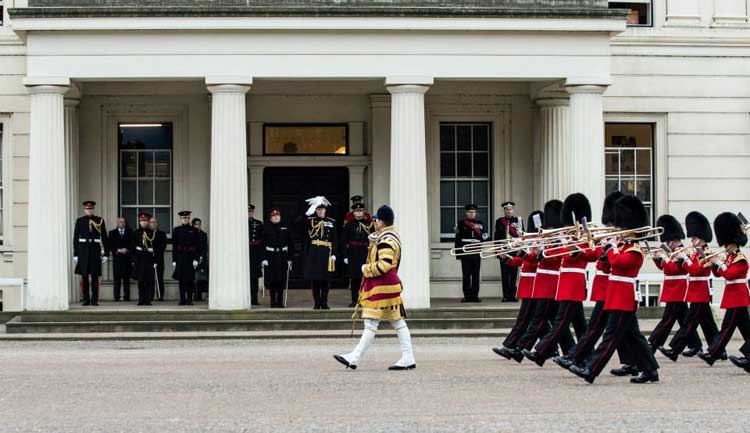 The Major General?s Inspection comes at the end of the punishing "Spring Drills" and is an annual test that is feared and welcomed in equal measure. Feared because shortcomings and failure are unimaginable for units and bands of such noble and proud histories, and welcomed because once passed it means all that preparatory work has been worthwhile and Summer is soon on its way.?

The quintessential image of the Foot Guards in their scarlet tunics and bearskins represents the very best of British Pageantry.
A huge amount of man hours, professional training, skill, discipline and physical effort is required to produce the immaculate results necessary for events as prestigious as Queen's Guard at the Royal Palaces or Trooping the Colour in June. Passing today's inspection was a matter of pride and honour for soldiers now tasked with delivering another splendid ceremonial summer in London.?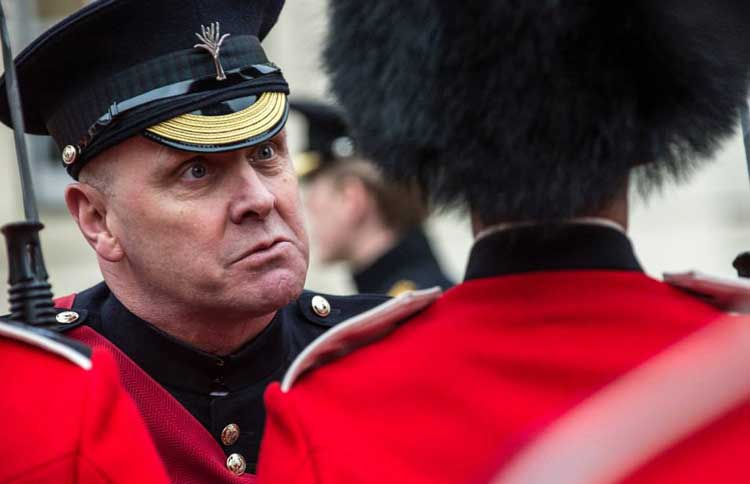 The Public Duties Incremental Companies are made up of Nijmegen Company Grenadier Guards, No 7 Company Coldstream Guards and F Company Scots Guards. The Bands on parade today were the Band of the Scots Guards, the Band of the Coldstream Guards and the Band of the Grenadier Guards. All are based in Wellington Barracks, beside Buckingham Palace.
Other units will be inspected in the coming weeks and are already hard at work preparing.