News | Different Uniforms For The Queen's Life Guard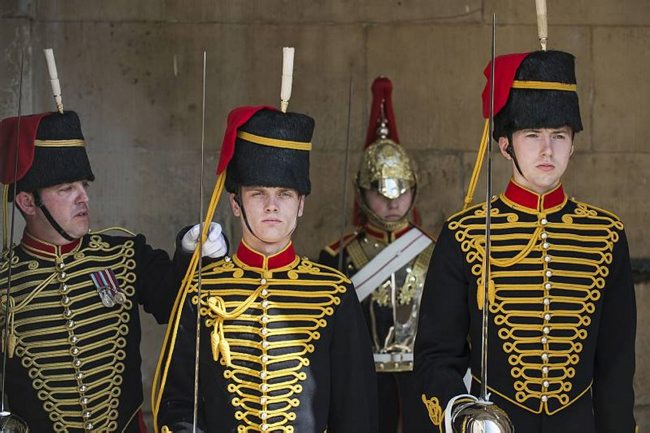 Published: 02 July 2013
Images by: Sergeant Adrian Harlen | Images crown copyright
The King's Troop takes on historic role as The Queen's Life Guard.
Visitors can now enjoy the spectacle of a different uniform and a different regiment at Horse Guards!
The historic metal helmets and breastplates of the Household Cavalry Mounted Regiment have been replaced for three weeks by the iconic full dress jacket and busby of The King's Troop Royal Horse Artillery.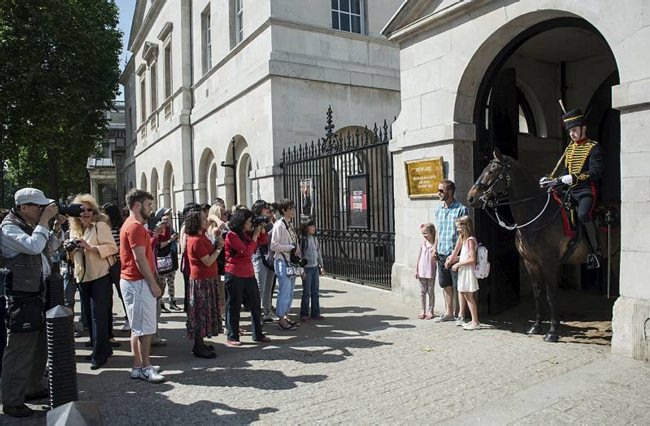 The change is taking place while the Household Cavalry Mounted Regiment takes a break from ceremonial duties for training in Norfolk.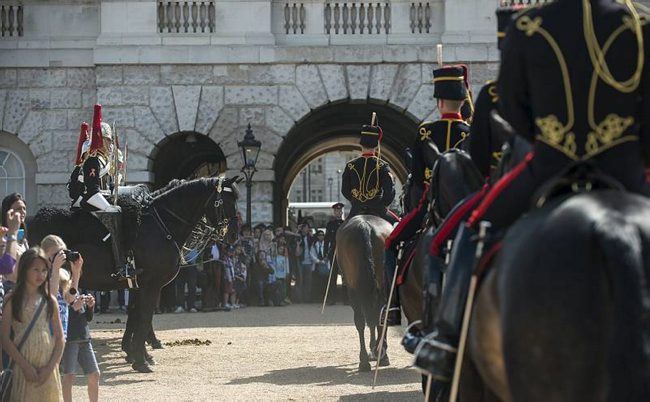 Major Mark Edward, commanding Kings Troop, said. "It's a tremendous honour to undertake the role of the Queen's Life Guard at Horse Guards".
"We pride ourselves on our excellence at ceremonial duties, and am sure residents of London and tourists will be delighted to see Kings Troop back again".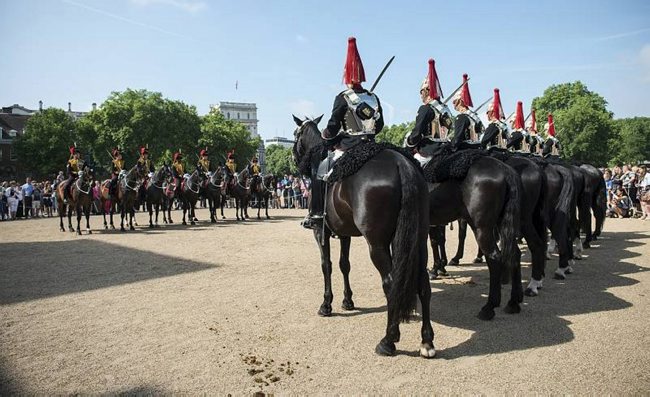 Sentries have been posted at Horse Guards, which is the official entrance to St James Palace and Buckingham Palace, since the Restoration in the 1600's.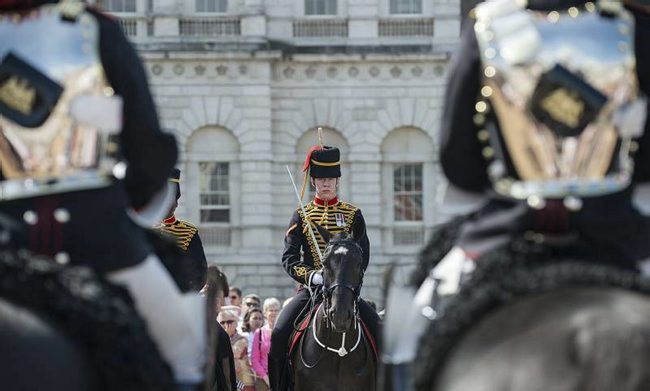 The Queen's Life Guard change at 11:00 Monday - Saturday and 10:00 on Sundays. Horse Guards Parade is just of Whitehall.