News / Official Launch of Beating Retreat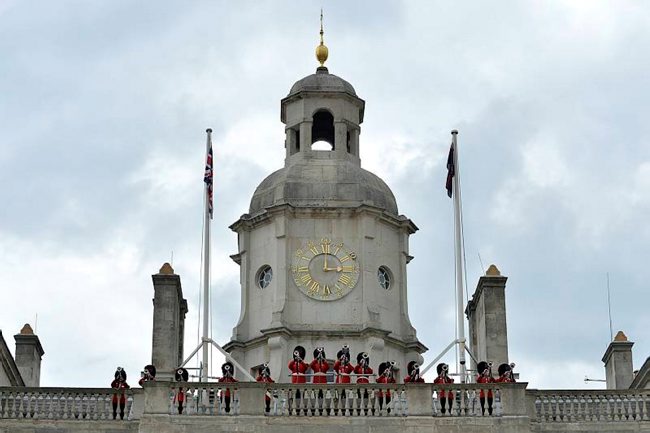 Published: 30th May 2014 .
Photographer: Sergeant Steve Blake RLC (Phot)
---
Representatives of the Massed Bands of the Household Division gathered on Horse Guards Parade this afternoon in front of packed crowds for the official launch of Beating Retreat.
Musicians from the Band of the Irish Guards, positioned on the roof of the historic Horse Guards building, and dressed in their finest State Ceremonial uniform, played a selection of music from the sunset musical spectacular this afternoon.

Beating Retreat is the ideal precursor to the ceremony of Trooping the Colour where the Massed Bands of the Household Division showcase their music and military pageantry in a sunset musical spectacular in the presence of Foreign Dignitaries and British Royalty on Wednesday 11th June and Thursday 12th June 2014 on the historic setting of Horse Guards Parade.

The Bands of the Household Division, which take part in all the great state and ceremonial occasions, form one of the most iconic images of our nation.
Those who are lucky enough to get tickets for Beating Retreat will witness a magical extravaganza of music, pomp, ceremony, heart stopping horsemanship, gunfire, precision drill and fireworks.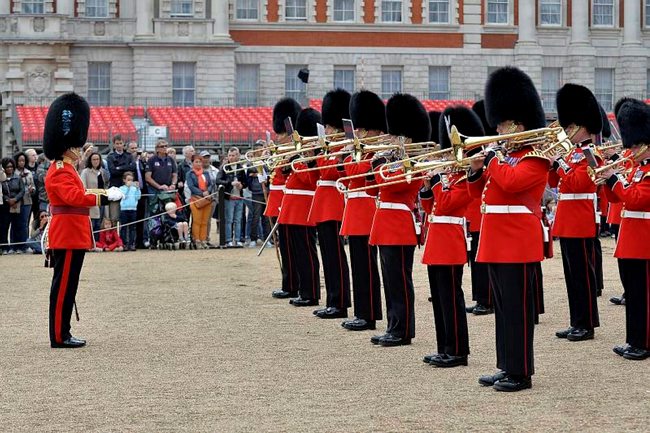 Beating Retreat will feature five elements of the musical forces of the Household Division: the State Trumpeters, the Mounted Bands of the Household Cavalry (including the stately drum horses), the Corps of Drums (drums and flutes), the Pipes and Drums and the Massed Bands of the five regiments of Foot Guards.
This year the Bands of the Troupes de Marine and the L?gion ?trang?re to share our WWI and D-Day commemoration as well as reinforce our strong traditional links with France.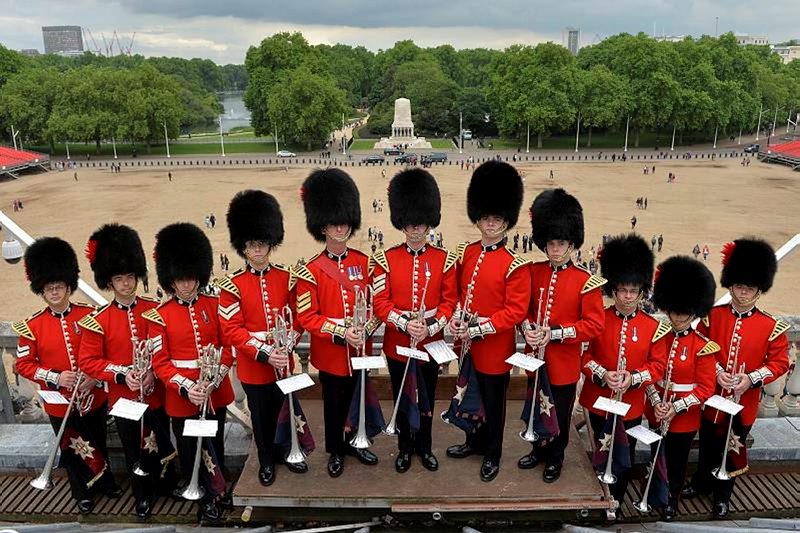 Tickets for an evening that is packed full of the stuff memories are made from are still available for both the 11th and 12th June but don't delay they are selling fast.

More information on Beating Retreat, and where to buy tickets online, is in the ceremonial events section of our website.