News |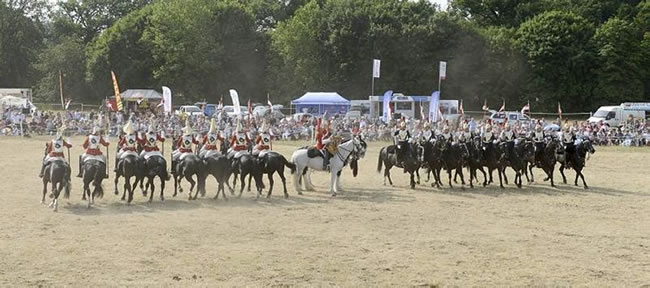 Published: 15 July 2013
Images by: Sergeant Alison Baskerville RLCF
Meeting The Men and Horses Of The Household Cavalry
Thousand of visitors took advantage of the sunshine this weekend to meet the Household Cavalry!
The Household Cavalry Mounted Regiment opened up their stables at West Tofts camp, Thetford where they have been taking part in their annual summer training camp, to the public over the weekend.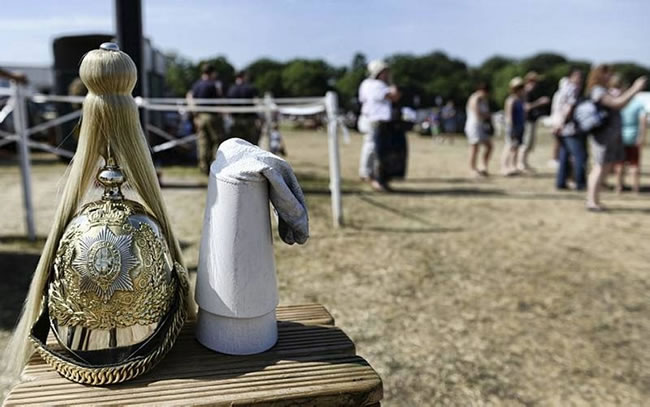 Open Weekend visitors got a chance to meet the men and horses and learn all about what the household Cavalry does.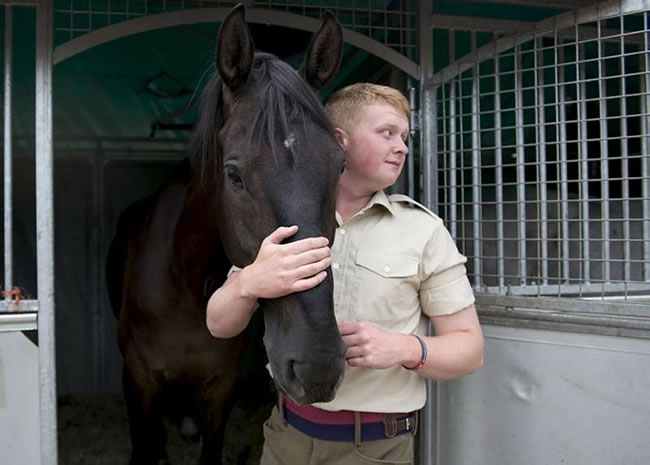 For the horses and men used to the busy Ceremonial season in the Capital the past two weeks on their summer Regimental training exercise has been a chance for the horses and the soldiers to practice their equestrian skills.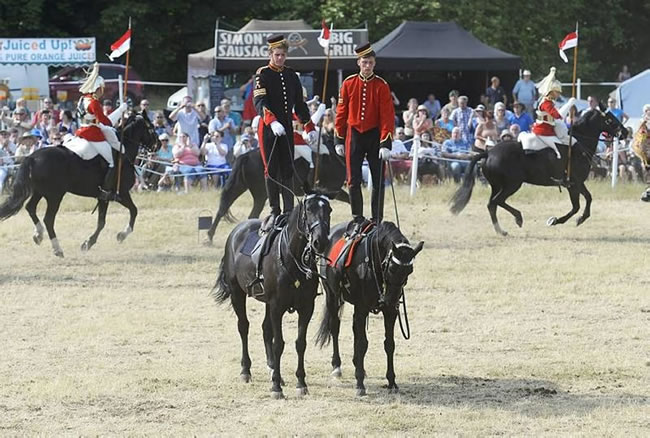 The horses and men also showed off their newly enhanced skills in an arena with a packed programme including tent pegging and show jumping competitions.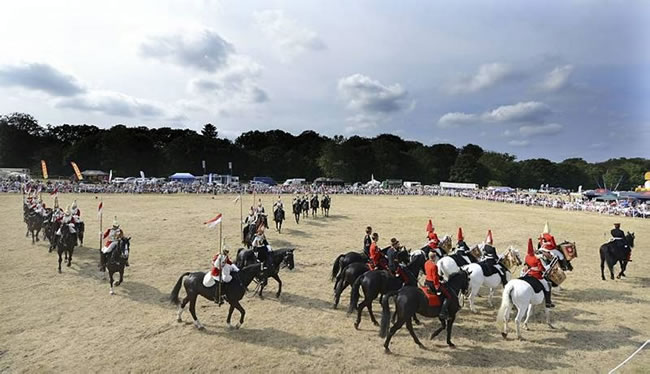 From the 23rd July 2013 The Household Cavalry will be providing The Queen's Life Guard, at Horse Guards, when they take over from Kings Troop RHA who have been guarding the official entrance to Buckingham Palace and St James Palace during the summer camp.
The Queen's Life Guard change at 11:00 Monday - Saturday and 10:00 on Sundays. Horse Guards Parade is Just of Whitehall.