News / Duke and Duchess of Cambridge at St Patrick's Day Parade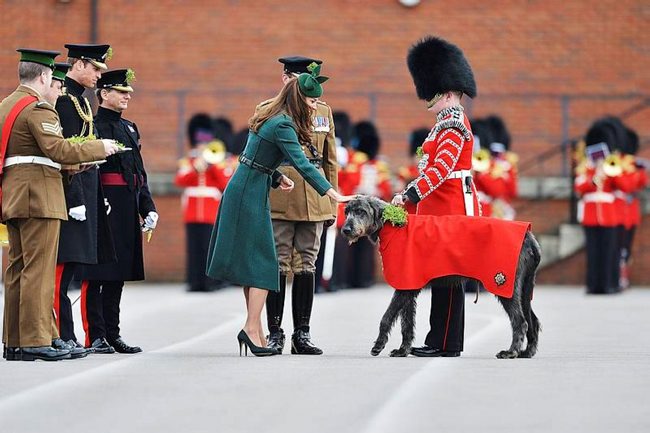 Published 17 March 2014
By: Corporal Richard Cave RLC (Phot) | All images ? MOD / Crown Copyright, 2014.
Their Royal Highnesses, The Duke and Duchess of Cambridge were the guests of honour at a unique parade to mark this year?s Irish Guards ?St Patrick?s Day Parade in Aldershot.
Joining the Irish Guards on parade this year were a company of Reserve Soldiers from the London Regiment with whom the Irish Guards are paired under the new Army 2020 restructuring process.
The London Regiment is made up of different cap badges and regiments.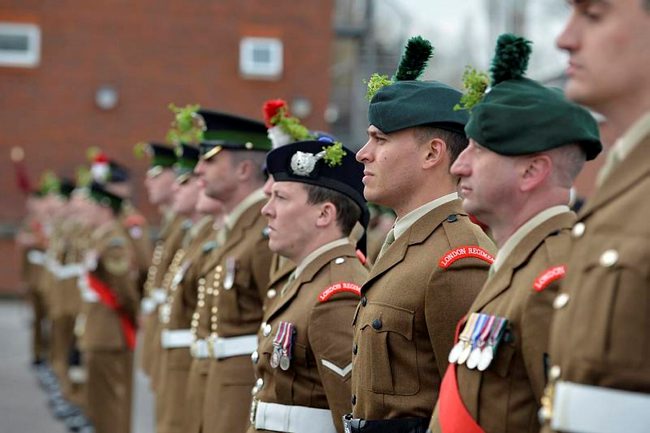 Kilts, Tam O?Shanters, operational dress, and corbeens, added a jaunty variety to the customary ceremonial uniform of scarlet tunics and bearskin caps worn by the Irish Guards.
HRH The Duke of Cambridge attended as Colonel of the Regiment and Her Royal Highness presented the traditional sprigs of Shamrock to the Officers and Guardsmen.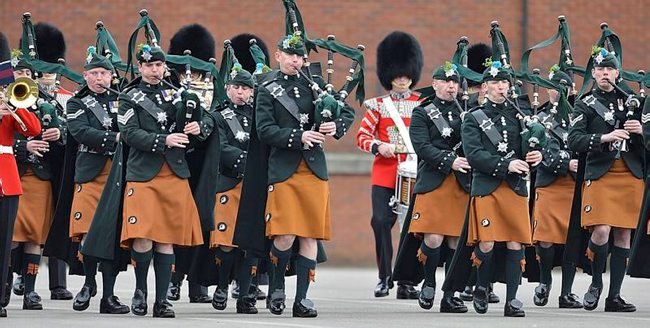 Led by the Band of the Irish Guards 300 soldiers, regular and reserve, marched onto the parade square at Mons Barracks.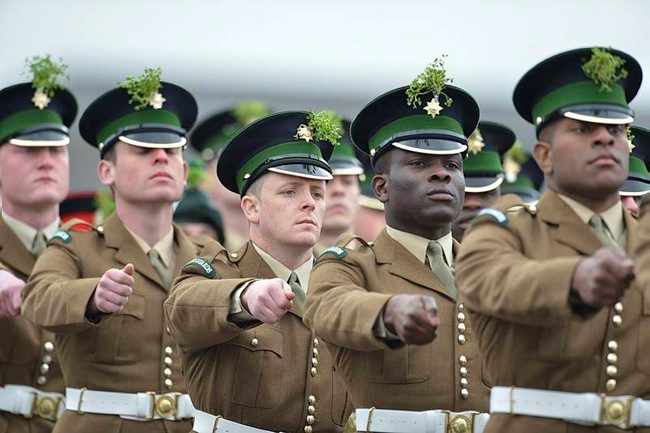 The Irish Guards were accompanied by Domhnall, the Irish Wolf hound, their Regimental mascot, who received his sprig of shamrock from the Duchess.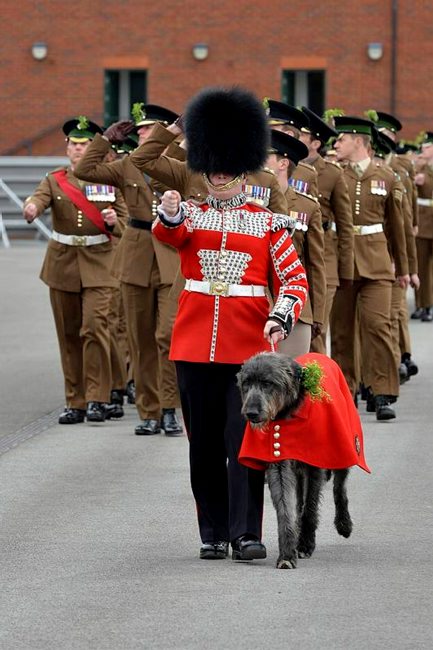 Her Royal Highness stepped forward to present the shamrock to officers and warrant officers who, in turn, then issued it out along the ranks.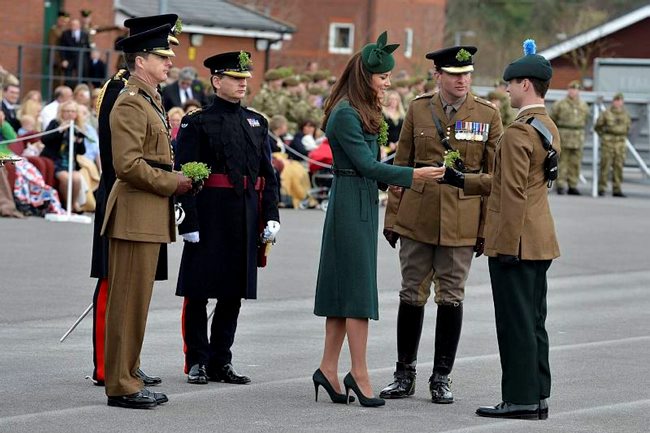 This century-old tradition was inaugurated by Queen Alexandra, the wife of the then King, Edward VII, back in 1901.
It is a role carried out in the past most famously in living memory by the Queen Mother, but also by the Princess Royal and many others over the years, in numerous different countries and circumstances.
All images in this article images remain MOD | Crown copyright.