News / Stirling Unveils Spectacular Programme for Armed Forces Day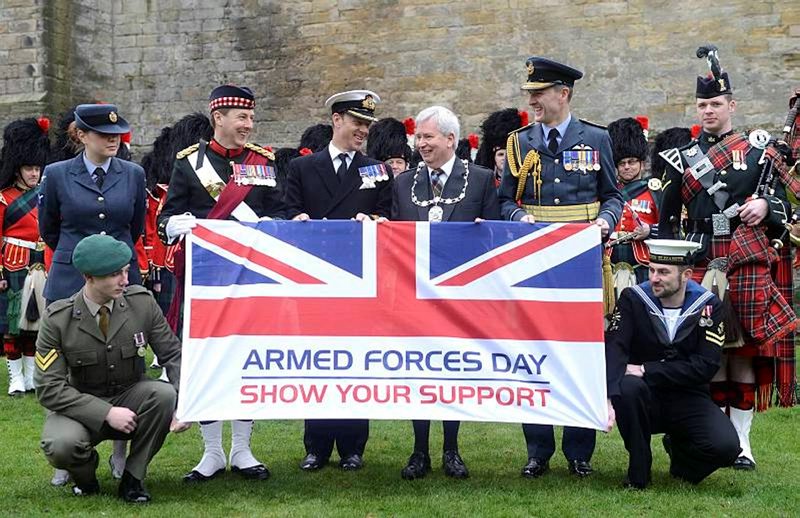 Published 2nd April 2014
By: Mark Owens / Army HQ Scotland | All images MOD / Crown Copyright, 2014.
Proud host of this year?s national event for Armed Forces Day is the historic city of Stirling who have revealed their programme of events as they lead the UK?s celebrations in honour of our Servicemen and women past and present on 28 June.
Kicking off festivities will be an impressive parade of tri-Service personnel, supported by bands, marching from ancient Stirling Castle, making its way through the streets of the city down to the events field below the Castle.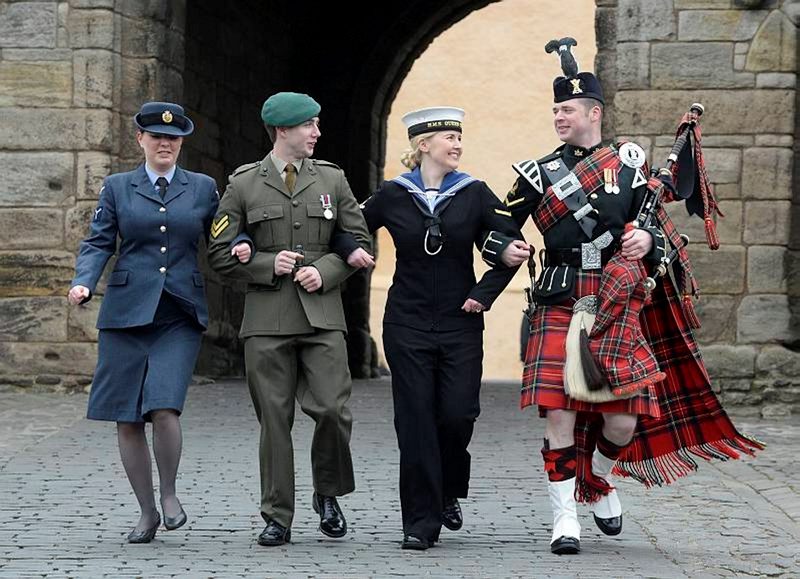 Joining the colourful parade will be veterans of all ages, association Standards, and members of the Cadet Forces from across the United Kingdom. A Drumhead Service will follow in the events field, concluded by a gun salute from 105 Regiment Royal Artillery.
But the excitement does not end there. Throughout the afternoon exciting military demonstrations will feature daring fast-ropes of elite Royal Marines from Sea King helicopters with close air support from the Royal Air Force and an Army Apache Helicopter.
There will also be a demonstration of a ground assault with casualty evacuations. Combining the skills of high-octane flying and fast-roping, it promises to be a thrilling spectacle.
Visitors can view the live and static displays, including aircraft on site, Military Working Dogs demonstrations, Royal Navy, Army, RAF marquees, a veterans village, and a model of super-carrier HMS Queen Elizabeth, the brand new Royal Navy ship soon to be official named by HM The Queen at Rosyth.
As well as the ground displays, visitors will be treated to parachute drops from the Red Devils ? the Parachute Regiment Display Team and the RAF Falcons.
Drawing a close to the memorable day will be an impressive fly past of current and historic aircraft in the skies above Stirling.
Stirling City Centre will be buzzing with family fun on Saturday 28 June with open air performances from musicians, comedians and entertainers throughout the afternoon and early evening, as well as a wide range of later music events in the City's many bars and cafes, to round off a jam packed day.
Further details of performers, timings and activities will be released in April. Stirling Provost, Mike Robbins, said:?Stirling has very close historic links with Britain?s Armed Forces so we are tremendously proud to be hosting this fabulous event. It will be a truly spectacular day out for families ? a real highlight of 2014.
It is a superb chance for all of us to express our thanks to members of the Royal Navy, Army and Royal Air Force ? past and present ? for the remarkable work they do for the whole of the United Kingdom.?
The national event in Stirling is just one of many Armed Forces Day events taking place across the UK on 28 June.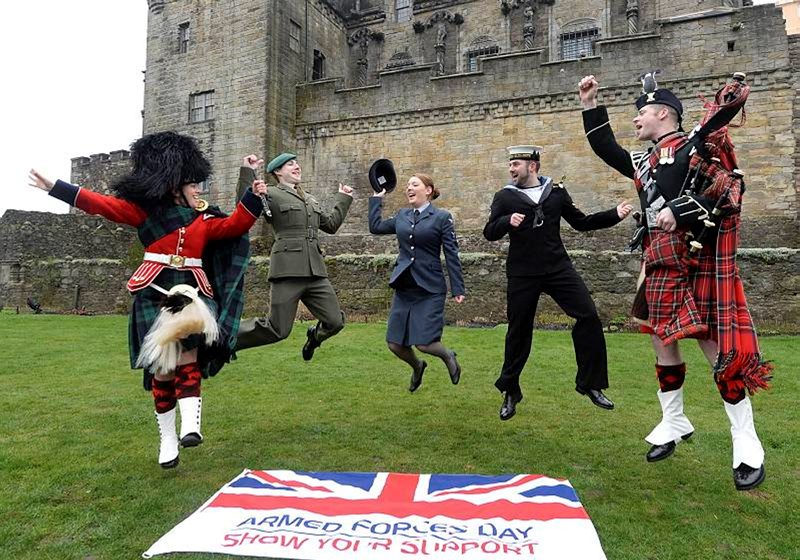 All images in this article images Crown copyright.