News / Tour De France Arrives In London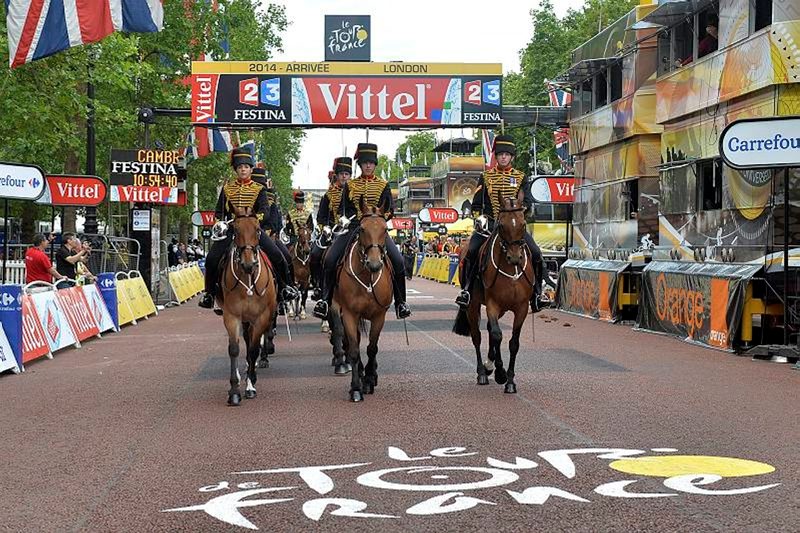 Published: 7th July 2014.
Photographer: Sgt Steve Blake RLC (Phot). Images ?MOD Crown Copyright 2014
---
The 2014 Tour de France arrived in Central London this afternoon after, racing from Cambridge through to the heart of Westminster.
Before the cycling stars, of the 2014 Tour de France, arrived it was The King?s Troop Royal Horse Artillery who crossed the finish line, on The Mall, first as they rode to Horse Guards to carry out their duties as The Queen's Life Guard.
While the arrival of the Tour de France on mainland UK is a novelty, the ceremony of Changing of The Queen?s Life Guard has remained unchanged since the reign of Charles II. The ceremony takes place every day of the year irrespective of weather at 11am (10am on Sundays) and is free to watch, on Horse Guards Parade.

The Band of the Welsh Guards provided iconic British musical accompaniment to the international event and delighted crowds already beginning to assemble for the finale of the days race.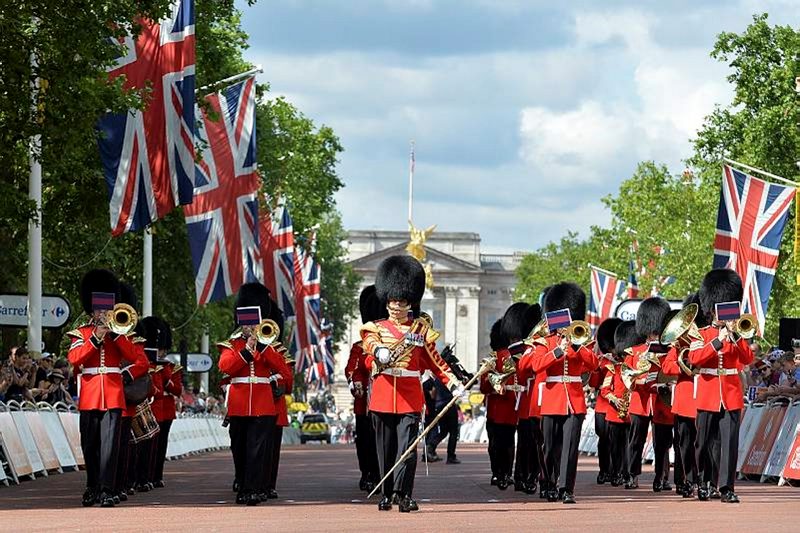 Keen cyclist Lance Sergeant Jack Williams from Littleborough, the Welsh Guards Band ?time beater? (bass drummer), cycles 70 miles a day in-and-around his busy work schedule.
He and his fellow musicians enjoyed both playing for, and watching, the event in The Mall.
We have it on good authority that The Queen?s Life Guard will not be wearing yellow jerseys tomorrow at Horse Guards.
The winner of the 155km Cambridge / London stage was Marcel Kittel, of Germany, claiming his second win of the 2014 Tour de France