News | Troops to Line The Streets Of Windsor
Published: 28th April 2013

All the colour and pageantry of the Army?s Household Division will be on display in Windsor on Tuesday, 30th April, to provide a ceremonial welcome to the President of the United Arab Emirates.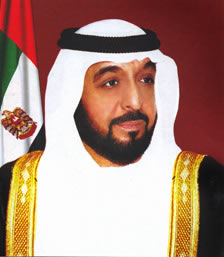 Hundreds of soldiers will line the streets on the route to Windsor Castle at the start of a two-day State Visit to Britain by His Highness Sheikh Khalifa bin Zayed Al Nahyan.
Horses and cavalrymen resplendent in their plumed helmets and silver breastplates will accompany Her Majesty the Queen, as Sovereign?s Escort.
The visit will begin when Her Majesty The Queen formally welcomes the President, as he arrives at Windsor & Eton Riverside Railway Station. The Queen will be accompanied by His Royal Highness The Duke of Edinburgh.
Following a 21 gun Royal Salute by the King?s Troop Royal Horse Artillery, the President will be driven in a carriage procession through the town to Windsor Castle, where the Welsh Guards will provide a Guard of Honour.

Pictures from the State Visit will be published on Facebook as soon as available.