National Service of Remembrance
The National Service of Remembrance which commemorates British and Commonwealth servicemen and women who paid the ultimate price to protect our freedom takes place in November at the Cenotaph in Whitehall.
Her Majesty The Queen accompanied by other members of the Royal Family will be at the Cenotaph in Whitehall where, along with other members of state and dignitaries from the Commonwealth Nations. A member of the Royal Family will lay a wreath on her behalf to commemorate the fallen.
Remembrance Sunday falls on the Sunday closest to the 11 November which is when the Armistice to start a ceasfire on the 11th hour of the 11th day of the 11th month brought an end four years of war.
The National Service of Remembrance is open to the public and no passes or tickets are required.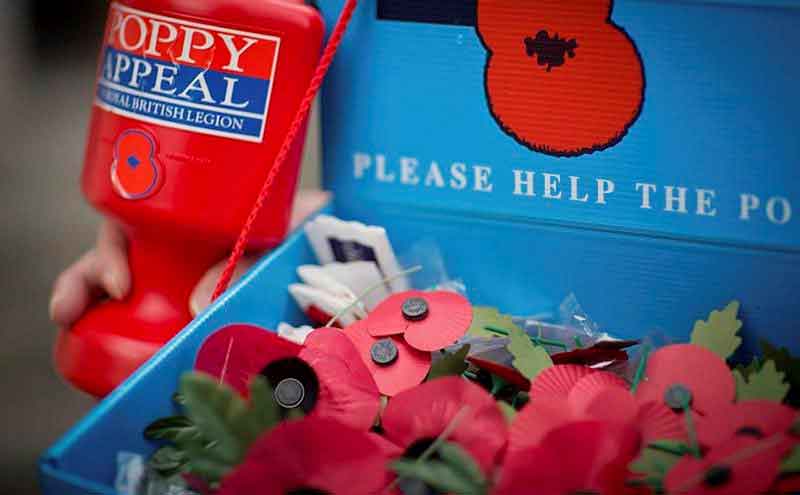 Timings
08:00 - Whitehall opens to the public. Arrive early to secure a good view, do not to bring suitcases or large bags as there will be police security procedures in place
09:00 - The Royal British Legion detachments form up on Horse Guards Parade and in Whitehall.
10:00 - All detachments march out from Wellington Barracks
11:00 - Two minutes silence marked by the firing of guns from Kings Troop, on Horse Guards Parade. Cenotaph Service commences
11:25 - Cenotaph Service concludes and RBL detachments march past the Cenotaph
There will be video screens north of the Cenotaph, near the green outside the main Ministry of Defence building, and outside the Scotland Office.
Temporary public toilets will be located in Whitehall Place. First aid facilities, provided by St John's Ambulance, will be available at various locations along Whitehall, whilst their personnel will also be patrolling the area.
A space will be available for wheelchair users and other spectators who might find it difficult to view from the general public areas. This area is located on the west side of Parliament Street, close to the junction with King Charles Street.
Space in this enclosure will be offered on a first come, first served, basis only. One carer or guest per person will also be admitted and a toilet for the use of disabled people will be available nearby.
Photography is permitted, but the Police will remove obstacles, such as camera tripods, if they obstruct public access or views.
Photography is not allowed during the two-minute silence "when shutter noises can offend".