Changing the Guard | Guards Route / Windsor Castle
Changing the Guard at Windsor Castle is, for many, the highlight of a visit to Windsor
At approximately 10:45 hours the New Guard, normally accompanied by a regimental band, step off from Victoria barracks, up Sheet Street, left into the High Street, past the Parish Church and the Guildhall, then turn right onto Castle Hill by Queen Victoria's Statue and into the Castle.
After Changing the Guard the 'Old Guard' and Band return to Victoria barracks, following the same route.
The Guards Route To Windsor Castle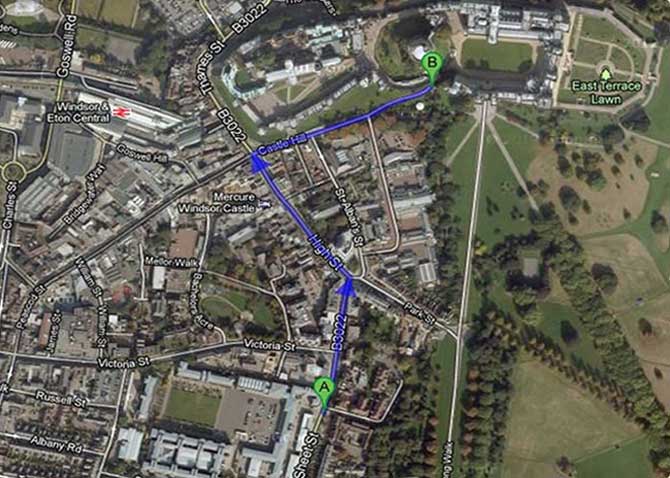 The illustration shows the route the guards follow. You will need to be in the High Street by 10:50 to see them marching to Windsor Castle..
Getting Pictures of the Guard Change
One of the best spots is on the steps of the Guildhall, but there are a lot more good spots along the route where you can get some great pictures of the guards as they march past on their way to and from Windsor Castle.