Changing The Guard | Photo Gallery / David M Whitecross
Our thanks to David Whitecross for sharing these recent photos from the Changing the Windsor Castle Guard.
We hope you enjoy them as much as we did.
Band of the Household Cavalry - Windsor High Street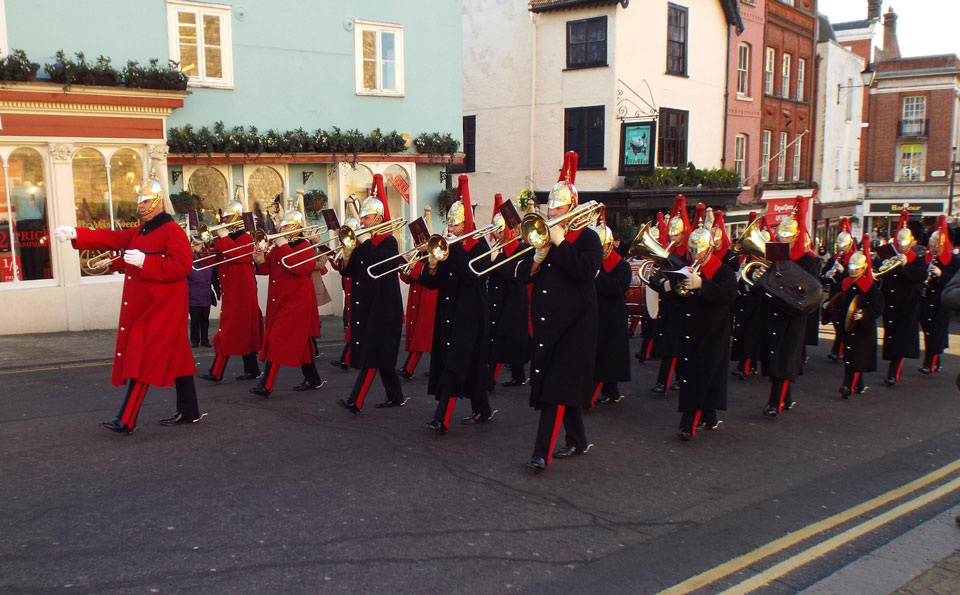 1st Battalion Irish Guards step off from Victoria Barracks
1st Bn. Irish Guards Corps of Drums march up the High Street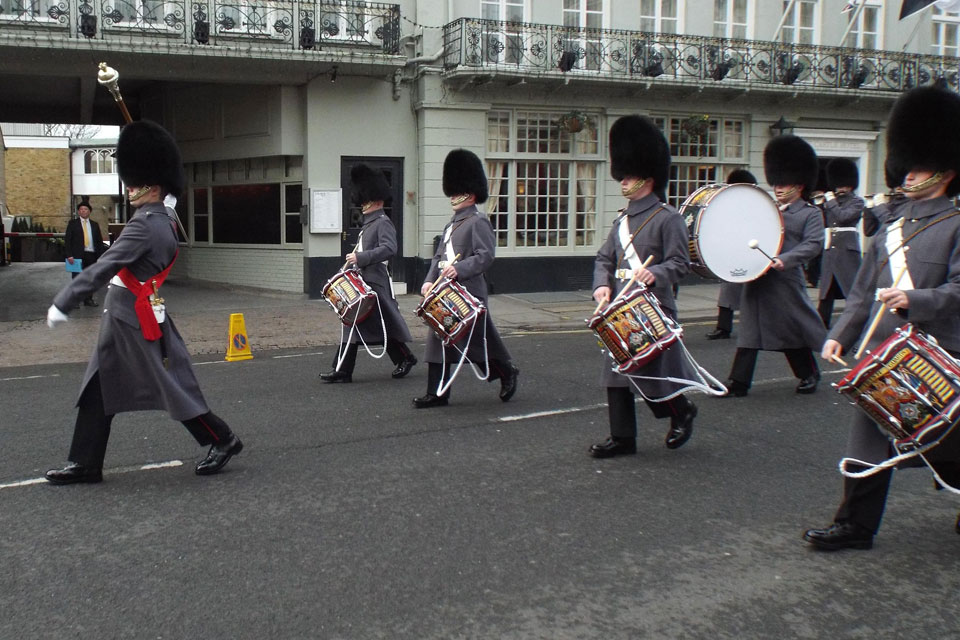 Old Guard leave Windsor Castle led by 1st Bn. Irish Guards Corps of Drums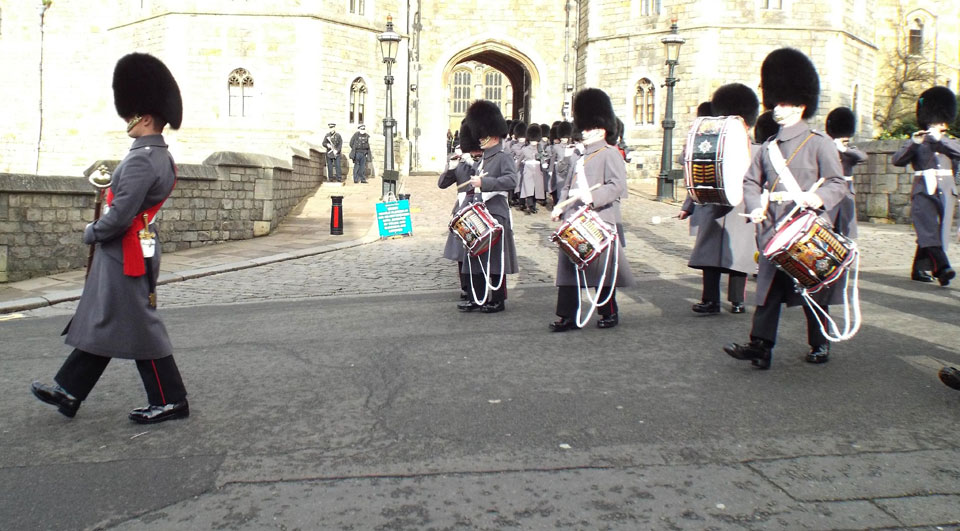 New Guard step off to march up to Windsor Castle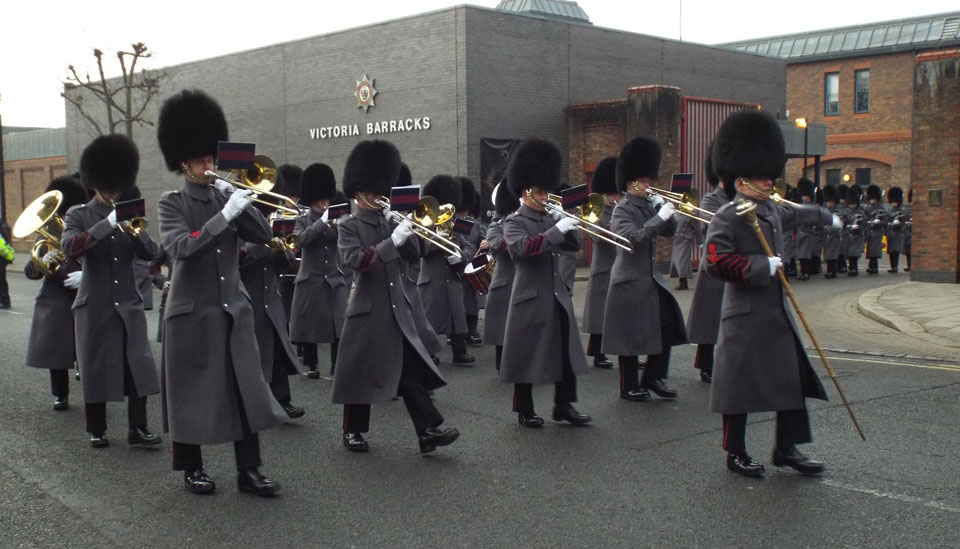 1st Battalion Irish Guards Corps of Drums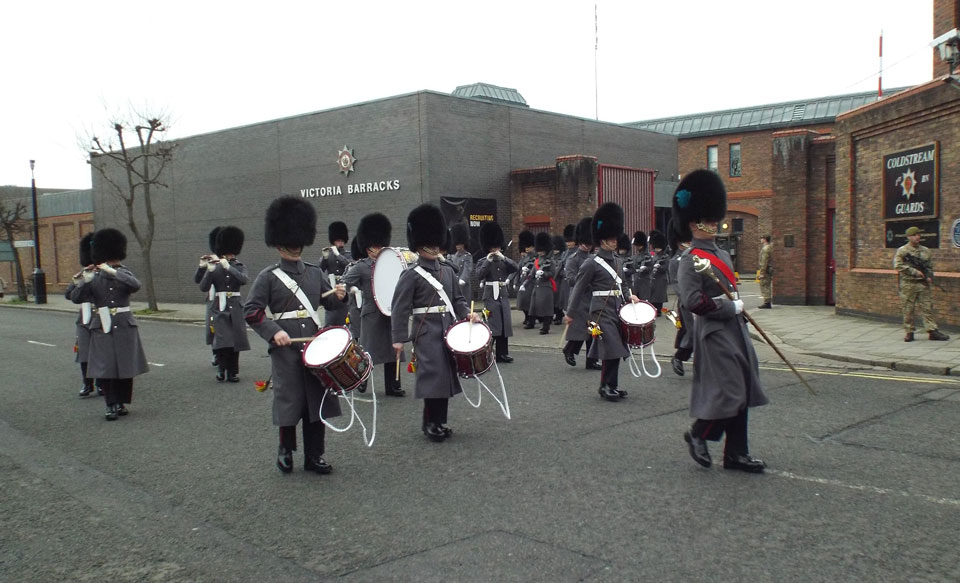 More Photos From David M Whitecross
To see more of David's stunning pictures visit Flickr where his work is published under the pseudonym Scottishborderer.
As David is in Windsor for most Guard Mounts we look forward to bringing you lots more of his pictures, both here and on social media.
Add Your Changing The Guard Photos
Photos reflect the pomp, ceremony and uniquely British flavour of Changing the Guard and ceremonial military events better than words ever can.
So, beginner or professional photographer, we want to share your Changing the Guard photos?with our website visitors to help portray why Changing the Guard remains one of London's most popular attractions.
To feature your photos send us a link to where we can find them, be it Dropbox, Flickr, Facebook, your Blog or website, and we will do the rest.
We attribute published, changing the guard, pictures to the photographer, and provide links, when required, to your website or blog.
Photos submitted for publication, to Changing-Guard.com, must be your own work or you have permission from the photographer to use them.