Royal Palaces
Here are some of England's Royal Palaces, which are open to visitors: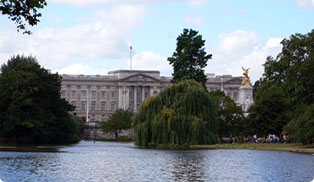 Buckingham Palace has served as the official London residence of Britain's sovereigns since 1837.
More than 50,000 people visit Buckingham Palace each year as The Queen's guests at banquets, lunches, dinners, receptions and garden parties.
The State Rooms, furnished with some of the greatest treasures from the Royal Collection are open to the public between April and September each year.

Buckingham Palace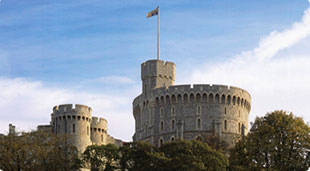 Windsor Castle the oldest and largest occupied castle in the world has a rich history spanning nearly 1,000 years.
The imposing towers and battlements of the Castle create one of the world's most spectacular skylines.
Windsor Castle is open, to the public, at 09:45 every day, including Sunday.

Windsor Castle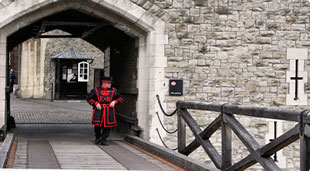 The Tower of London, one of London's most popular tourist attractions, has a grim reputation.
Visitors can join a free Yeoman Warder, popularly known at 'Beefeaters', tour to hear tales from the Towers past and see the fabulous Crown Jewels.
The Tower was never intended as the main royal residence, although many future Kings and Queens stayed there, but as a fortress, a role that remained unchanged right up to the late 19th century.

Tower of London