The Old Guard
Traditionally known as 'The Old Guard,' the 3rd U.S. Infantry Regiment is the official ceremonial unit, of the US Army.
They escort the President, and provide security for Washington, D.C. in time of national emergency or civil disturbance.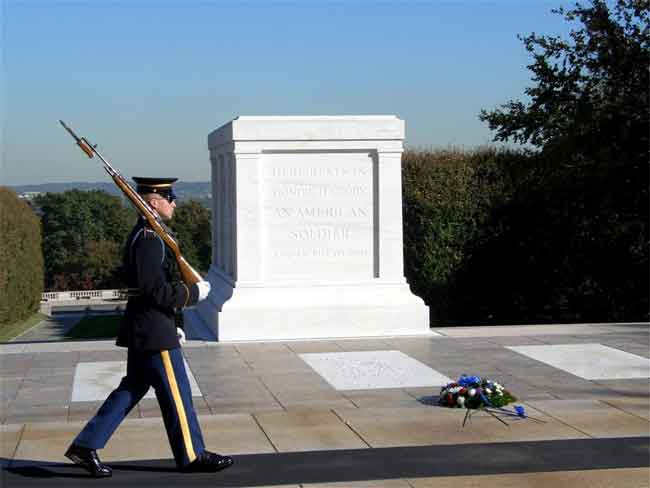 The unit received its unique name from General Winfield Scott during a victory parade at Mexico City in 1847 following its valorous performance in the Mexican War.
Fifty campaign streamers attest to the 3rd Infantry's long history of service, which spans from the Battle of Fallen Timbers to World War II and Vietnam.
Since World War II, The Old Guard has served as the official Army Honor Guard and escort to the president. In that capacity, 3rd Infantry soldiers are responsible for the conduct of military ceremonies at the White House, the Pentagon, national memorials and elsewhere in the America's capital.
In addition, soldiers of The Old Guard maintain a 24-hour vigil at the Tomb of the Unknowns, provide military funeral escorts at Arlington National Cemetery and participate in parades at Fort Myer and Fort Lesley J. McNair.