Household Cavalry Museum
London's national museums and galleries, with their world-class collections, certainly attract the crowds, but tucked away, in the heart of Whitehall, is The Household Cavalry Museum one of London's only living museums.
The Household Cavalry, mounted on immaculately groomed horses with swords drawn and breastplates shining in the sun are some of the world's most famous and instantly recognisable soldiers, best known for their role in ceremonial events such as The King's Birthday Parade.
However, the Household Cavalry are first and foremost professional soldiers with many having served recently on operations overseas and this little gem of a museum provides a unique insight into their ceremonial and operational roles as well as artifacts from their proud history.
The museum is not a collection of dusty exhibits in glass cabinets for military enthusiasts, it is about real people doing a real job with much of the collection related to the close association that exists between the Household Cavalry and Royalty who they have, protected for nearly 350 years.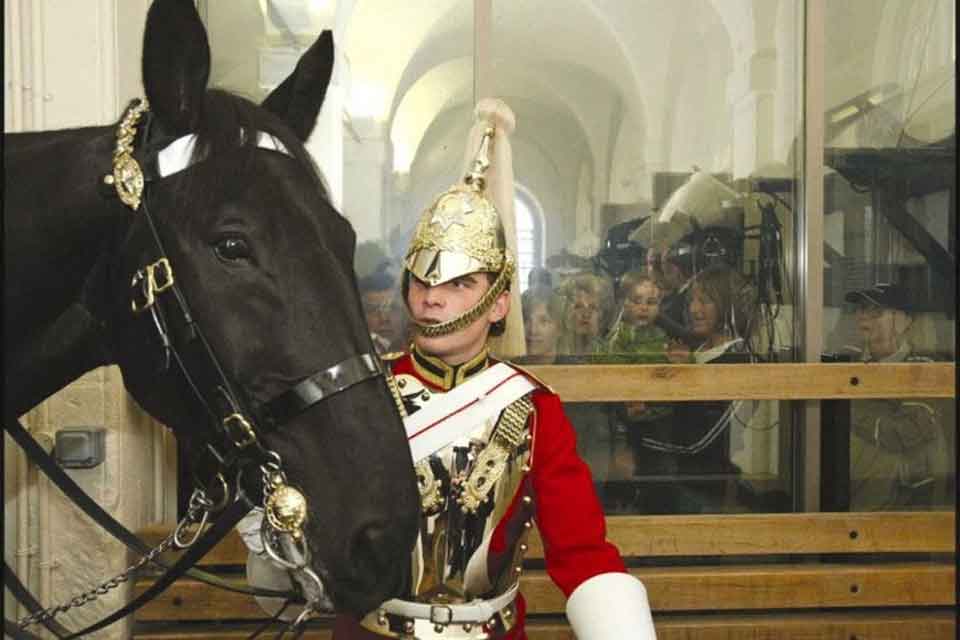 Rare, thought provoking and sometimes moving artifacts combined with, friendly and extremely knowledgeable staff, self guided audio visual tours and the opportunity to watch troopers tending to their horses in the working stables, through a glass partition make this small museum, one of our firm favourites.
The audio visual tours, which are included in the admission fee outlines The Household Cavalry's history and achievements with soldiers describing what it is like to serve in the Regiment today on ceremonial duty or in combat.
Hear first hand accounts of the rigorous and demanding training horses and riders go through and work involved in preparation for ceremonial events and regimental inspections.