A Visitors View of Wagah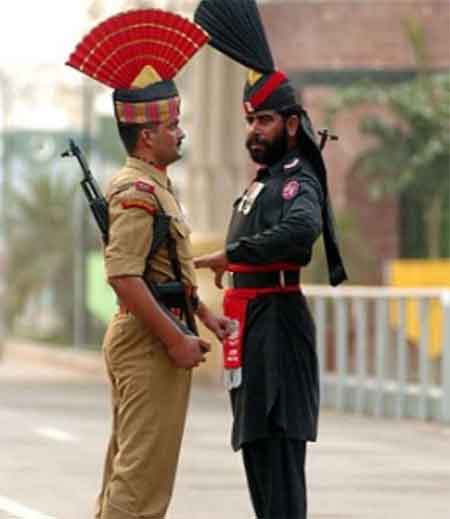 On the Pakistani side the 20 women there were brightly dressed... from head to toe. And FAR away from the men. Of whom there were less than 100.
Compared to the full Indian side, this looked pretty pathetic.
Read the rest of Kris Sonsin account of her visit to Beating Retreat at the Wagah border.