The Life Guards
The Life Guards, although not the oldest, is the most senior regiment of the British Army.
They were formed by Prince Charles, later King Charles II, when he was exiled at the end of the civil war from loyal followers who traveled with him to Holland.
Since their first action in the Battle of Maastricht in 1672 the Life Guards have won numerous battle honours, including Waterloo, Marne, Brussels and El Alamein.

The Life Guards who always ride black horses, except the Trumpeters who ride grays, wear scarlet tunics and metal helmets with white plumes.
During inclement weather they sometimes wear a long red cloak with a blue collar.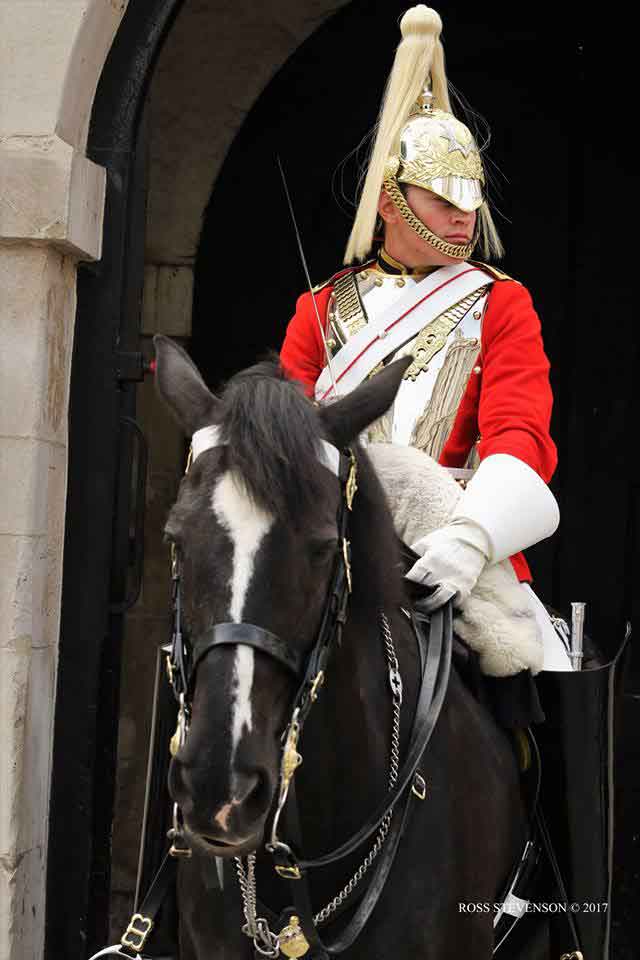 Life Guard Trooper (Photographer Ross Stevenson