Changing The Guard Ceremony
Changing Guard takes place on the plaza in front of La Moneda Palace, in Santiago, Chile, when two mounted units lead a military band and the new guard handover to the departing guard.
A Colour Guard emerges and salutes are exchanged between the Honour Guard at the main gate and the officers of each unit while the band play martial music.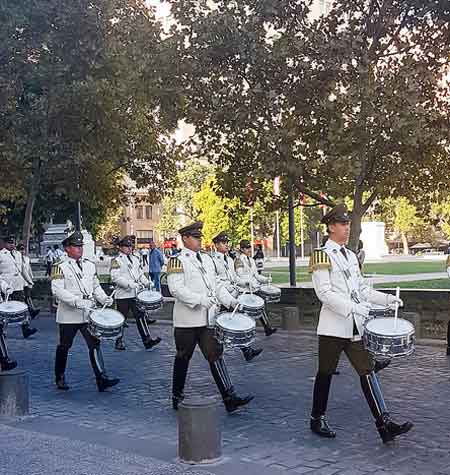 Wait for the Carabineros' Band and the new Guard at Plaza de la Ciudadania and walk with them to La Moneda Palace.