The Household Division
The Household Division, of the British Army, enjoy the privilege of guarding The Sovereign and the Royal Palaces.
Household Troops, better known as 'the Guards', have guarded the Sovereign since 1660. For operational and other reasons, this privilege is periodically extended to other regiments of the British Army.
Her Majesty 'The Queen' is Colonel in Chief of all the regiments in the Household Division, which consists of two regiments of the Household Cavalry and five regiments of Foot Guards.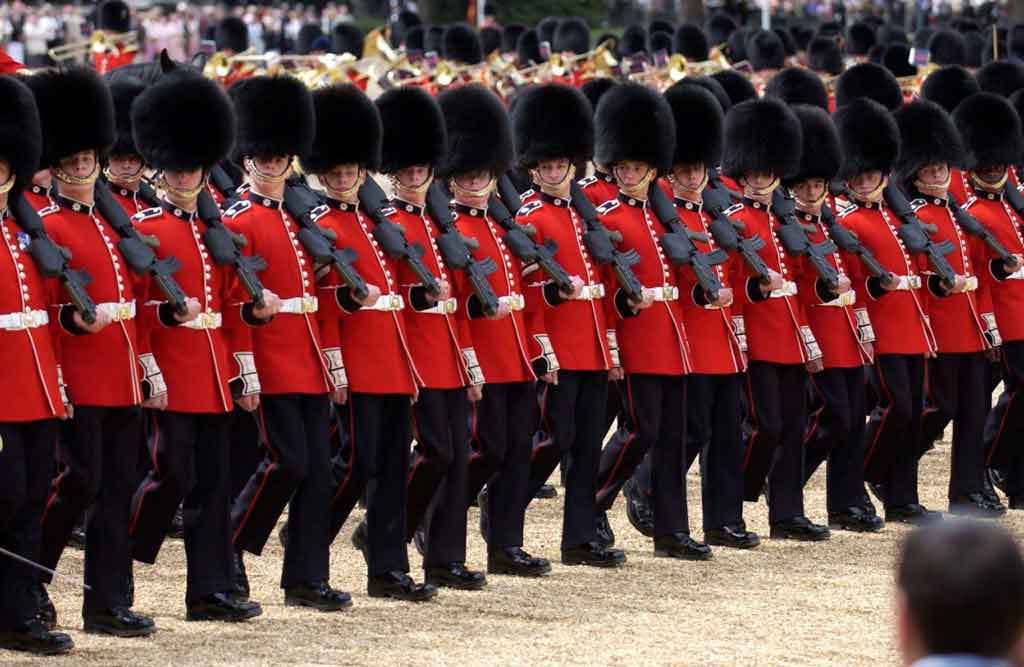 The soldiers in the Household Division are first and foremost, combat troops who are at the forefront of Britain's commitment to the UN and NATO and many of the soldiers you see on ceremonial duty will have seen active service.
The Household Cavalry Mounted Regiment, (HCMR), consists of a Squadron of The Life Guards, who wear red tunics and white plumed helmets, and a Squadron of The Blues and Royals with blue tunics and red plumed helmets.
The five regiments of Foot Guards, better known as 'The Guards, comprises of the 'Grenadier Guards', Coldstream Guards', 'Scots Guards', 'Irish Guards ' and the 'Welsh Guards'.